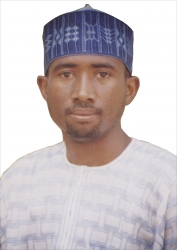 yaksmgt
Is Jesus the begotten son of God?
Sep. 3rd 11:11 AM 2009
How comes...Mr David where do you get that? Jesus (pbuh) of Nazareth – a Man Approved of God The following statement from the Bible supports the Islamic belief that Jesus (pbuh) was a prophet of God but not a son of God."Ye men of Israel, hear these words; Jesus of Nazareth, a man approved of God among you by miracles and wonders and signs, which God did by him in the midst of you, as ye yourselves also know."[The Bible, Acts 2:22]Mr David, Jesus Christ (pbuh) never claimed Divinity in the bible........please be patient and read my observationThough you may ask, if both Muslims and Christians love and respect Jesus (pbuh), where exactly is the parting of ways? The major difference between Islam and Christianity is the Christians' insistence on the supposed divinity of Christ (pbuh). A study of the Christian scriptures reveals that Jesus (pbuh) never claimed divinity. In fact there is not a single unequivocal statement in the entire Bible where Jesus (pbuh) himself says, "I am God" or where he says, "worship me". In fact the Bible contains statements attributed to Jesus (pbuh) in which he preached quite the contrary. The following statements in the Bible are attributed to Jesus Christ (pbuh):(i) "My Father is greater than I."[The Bible, John 14:28](ii) "My Father is greater than all."[The Bible, John 10:29](iii) "…I cast out devils by the Spirit of God…."[The Bible, Mathew 12:28](iv) "…I with the finger of God cast out devils…."[The Bible, Luke 11:20](v) "I can of mine own self do nothing: as I hear, I judge: and my judgement is just; because I seek not my own will, but the will of the Father which hath sent me."[The Bible, John 5:30]Now you I am sure you read my observation....are all bible quotations true? Is you own quotation of JOHN 3 VERSE 16 true? ....if all are true...is bible contradicting itself? I need your response please....thanks. Abubakar Mukhtar Yakasai, Kano-Nigeria.