Aramide - Killing Me (With Lyrics)
11464 plays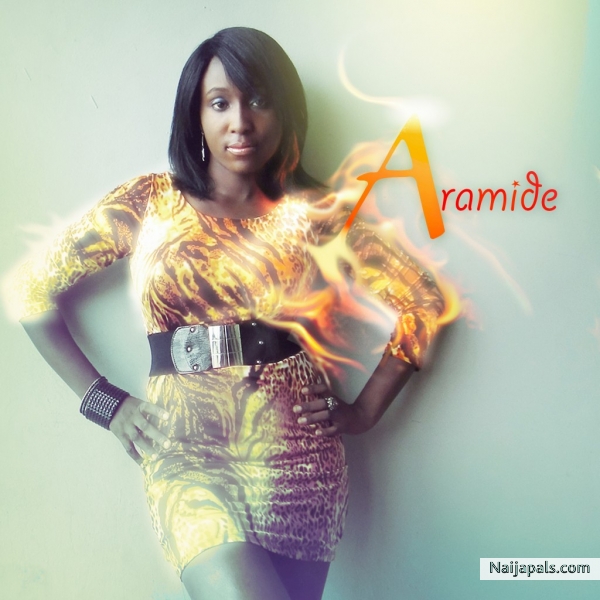 Aramide has that soothing and relaxing voice that'll make us melt into a sweet spot even when having the worst of days. The 26 year old singer has been into music since her high school days, and has written over 100 songs to date.

She's worked with some of the best in the game including MI, Jess Jagz & E-Kelly.

Check on it… Press Play.

Born on the 22nd of June 1985 in Lagos Nigeria, Aramide grew up in a music orientated family where her love for music began. Her love for song writing became evident from a very young age where she began writing in High school and hasn't looked back. She's written over a hundred songs till date.

Music Influence & Style
Her influences come from a varied blend of soul and jazz artists like India Arie, Jill Scott, Corinne Bailey-Rae, Ray Charles, Anita Baker, Lauryn Hill, Norah Jones, Asa, Colbie Caillat and a host of others. As well as being a singer and song writer, aramide is also a
Guitarist and the Saxophonist. Two things she's really passionate about are freedom of Women and Love.

Professional Career
In 2006, Aramide was on 'Star Quest' one of Nigeria's most prestigious and competitive music talent hunt shows.
In 2008, she was a part of a show called 'Divas Unplugged' in the famous city of Jos in Nigeria; the show had all the leading female
artistes in the Nigerian music industry.

She has worked with A-list artistes like M.I, Jesse Jagz and producers like Ekelly, Sizzle.pro, Manus and Gospel.

For Aramide, music is not only a full time job, it's her life. She lives for music and is always looking for ways to share this passion
with people; this is very evident in her songs, which are very soulful and introspective.

She is currently managed by P.U.S.H concepts.