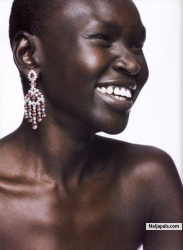 Amaka2013
Join us!
Oct. 12th 08:48 PM 2014
Mr. OLu James Omosule said: - As president of the Federal Republic of Nigeria, I will work very hard to bring good-paying jobs to our country. Join the movement for CHANGE today at http://www.omosuleforpresident.com and tell your friends and families to do the same. Let' s Change Nigeria Together.

You can Share, Tag, E-mail, Forward, Copy and Paste this message to your friends and tell them to do the same.