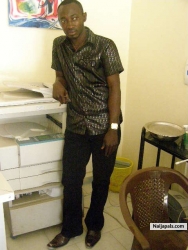 jabby4real
Hello dear
Aug. 30th 11:45 AM 2014
Hey Dear,
My name is Jabby Johnson,I saw your profile and you look good and i hope we could make friends and see where it leads to.I just wanted to drop you a line to let you know that I am interested in getting to know more about you after reading your profile.I guarantee that I am a nice guy and know how to treat a woman.I have a degree in Art and Culture.and into the sales of sculptures. you seem to be a very down to earth woman and I really admire that! .I guess I will leave you with this for now. you can reply directly to my private email address (
[email protected]
) I hope your day went well and I hope to hear from you soon.
Thanks yours Faithfully.
Jabby,