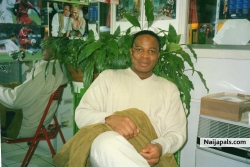 igbonnanna
@Bittertruth or whatever you call yourself,
May. 3rd 01:08 AM 2012
Kindly POCKET YOUR ADVICE. It stinks among the civilized and exposed. Could you listen to yourself claiming to give advice? Start from the 1960s and subsequents innocent and heartless killings in the North by your muslims. If you really want to your Muslim brotherhood than civility, start from "WHO STARTED IN NIGERIA SINCE INDEPENDENCE TO BE KILLING OTHERS?". Who imported the impounded and later vamoosed weapons from Iran seen in Lagos Wharf three years ago? Has your so-called Easter killings in Jos started? How many times in the last two years have your muslims killed innocent Christians in Jos which the whole world cried out? Yet it continued, and you are here talking about Easter where the peaceful Christians defended themselves. What has FG got to do with group of senseless, backward and primitive religious bigots and extremists who maim and kill people? In which part of the world has the Government negotiated with terrorists? Hold your statement of advice as it will only end up creating and increasing more hatred and resentment to the against the Muslims. Just stay with your words if you cannot see how Ghana, South Africa, Tanzania, and many other African countries are moving forward talkless of Europe, Americas and Asians. And you are here talking about REVENGE in this 21st Century? What a shame?