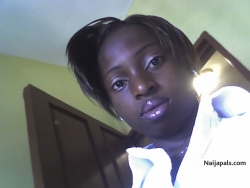 yinotinto
wad up
Nov. 20th 01:51 PM 2008
i just like to associate with people from the South south cos am from there tu (Delta State) precisely.

hope u can be trusted b'cos people from benin City needs to be handled with caution (joking).

hows work, wife and family? hope u are married or about to be.

anyways, wishing u a wonderful & splendid time. one more, i like ur pix, hope u realy look as cul as u appear. dont mind me am just a talkative. tk kia.