Download Link:
*You can copy and share with all your friends
Embed Code:
Posted On:
17 May 17, 05:09 PM |
Contact or DMCA:
[email protected]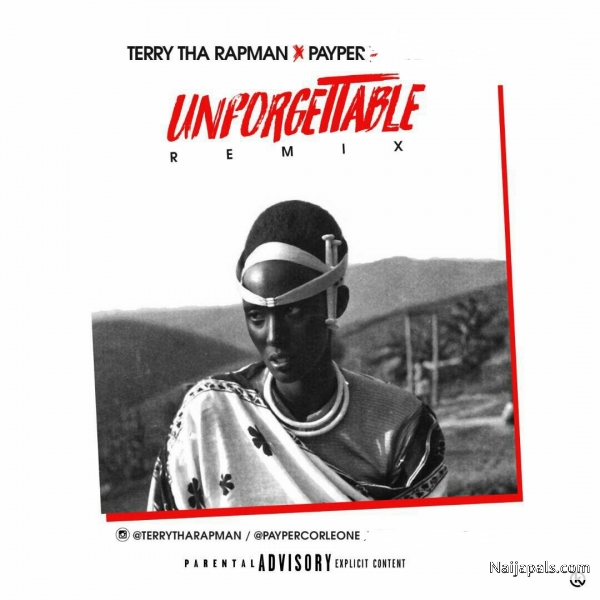 Legendary Nigerian rapper Terry Tha Rapman (Lord TR) recruits Payper of Trap House Entertainment Payper Corleone to make an awesome version of French Montana & Swae Lee hit Single 'Unforgettable'. Terry makes it know in his verse that "he is not ready for retirement" and "it's hard to keep quiet when rappers don begin dey mumble". Payper on that other hand, talks about an estranged lover & also his reputation as an upcoming rapper.
Rating:
3
/5 average , 1 ratings
Drop your comment
Register or login to write a comment
Title:
Body
Comments on this music