OSAZEE GHANA CHINA PART 1 - 2020 LATEST NOLLYWOOD/ NIGERIAN MOVIES
Problems??? Get In Touch via: reporter[at]naijapals[dot]com
Drop your comment
Sorry, guests can not post comments
|
Register
Title:
Body
Comments on this video
Share URL:
OSAZEE GHANA CHINA PART 1 - 2020 LATEST NOLLYWOOD/ NIGERIAN MOVIES #FlexTV. Subscribe to FlexTV to watch Latest Nollywood Movies 2020 + More Benin Movies 2020 ►

WATCH OSAZEE GHANA CHINA PART 2 HERE►



--------------------- --------

About this channel:

Welcome to FLEXTV, Oflex Entertainment official YouTube Channel. Here you will find all our classic and premium Nollywood Movies and Benin movie content for your viewing pleasure.



All our productions are shared here on this channel. So, If this your first time here on my channel where have you been? you are missing a lot from our daily updates. Please subscribe here ►► and tap the bell icon to turn on notifications for this channel and then you will be the first to catch all our latest updates.



NOTE: If you enjoyed watching any of our contents please kindly use the share button to share it across your social networks and Yes we love feedback as well we want to know how we are doing so please leave your comment on the comment section below for each content.
People who like this video (0)
No one likes this video yet
Added on Wednesday, June 30th 2021, 11:29 AM
Related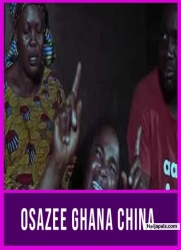 OSAZEE GHANA CHINA PART 1
(FULL MOVIE)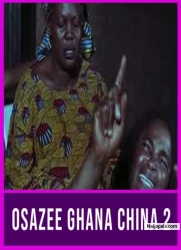 OSAZEE GHANA CHINA PART 2
(FULL MOVIE)