JAMBITO Staring Kunle Afod, Latest Nollywood Yoruba Movie 2018
Omoyeni is a fresh undergraduate who was the hope of her poor parents. She set out to face the unknown future of university education. What is the likely outcome? A lesson for all.



Please subscribe to our channel....brought to you by OKIN PARTNERS

Join Us on

►Website: - www.okintv.com

►facebook: -

►Twitter: - @okintv

►Instagram : - okintvchannel

►Snapchat: Okintvchannel



#Nollywoodmovies #Nigerianmovies #Ghanamovies #Latestmovies



Watch Free Nollywood Yoruba movies on yotube, Africa, Nigerian. Our passion for Movie making is to produce thousands of free Nollywood Movies, Nigerian movies, Ghana movies. Watch exciting youtube movies on Nollywoodstreams and Enjoy free Nigerian movies here.
Problems??? Get In Touch via: reporter[at]naijapals[dot]com
Drop your comment
Sorry, guests can not post comments
|
Register
Title:
Body
Comments on this video
Share URL:
People who like this video (0)
No one likes this video yet
Added on Friday, July 27th 2018, 12:06 PM
Related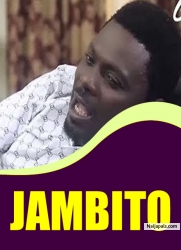 JAMBITO
(FULL MOVIE)