DITTY OF FREEDOM 2 - .LATEST 2018 NIGERIAN NOLLYWOOD MOVIES
STORY: "" Chiamanda have passion for education but her parents are not buoyant enough to send her to school so their in-law offered to assist and took her to the city where he married her out to a soldier who abused her. Will she regain freedom? .LATEST 2018 NIGERIAN NOLLYWOOD MOVIES



Starring: NKEM OWOH, YUL EDOCHIE, QUEEN NWOKOYE



Watch more movies:



Please feel free to share with us on how well we are doing or what you expect us to be doing. Thank you.



We urge lovers of African Nollywood Latest movies to relax and be entertained on this platform where we bring you all the latest production from the finest Nollywood and Ghallywood production houses.



Subscribe:



For Nigerian Movie,Nollywood movies,ghana movies,African movies



Cliquez pour souscrire pour le meilleur des films nigerian.



Sil vous plait souscrivez aux Films Africains et 2015 Movies Nigerians les plus chauds, les plus recenst et les plus excitants du "Nigerian Nollywood, Ghallywood 2015 Movies And Films".

Nous vous faisons la promesse de vous apporter les Films Africains de 2015 les plus interessant produit depuis le Nigeria, le Ghana et des Films de l'Afrique dans son ensemble comme vous les aimez et dans toute sa purete Filmatographique noire.



Ces Films qui sont les Films les plus regardes, les plus sollicites, les meilleurs et les Films les plus actuels sont offfert gratuitement par la "African Films And Nigerian Ghallywood 2015 Movie" aux amoureux et passionnes des Fims Nigerians et Ghaneains que vous etes.



Merci pour votre souscriptions aux meilleurs Films Africains, les quels Films feront sans doute tout votre bon plaisr de regarder des Films en famille.
Problems??? Get In Touch via: reporter[at]naijapals[dot]com
Drop your comment
Sorry, guests can not post comments
|
Register
Title:
Body
Comments on this video
Share URL:
People who like this video (0)
No one likes this video yet
Added on Saturday, July 14th 2018, 12:22 AM
Related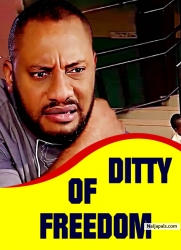 DITTY OF FREEDOM
(FULL MOVIE)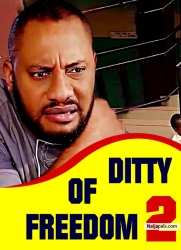 DITTY OF FREEDOM 2
(FULL MOVIE)