CALCULATOR _ FULL MOVIE/NO PARTS/NO SEQUELS - OSUOFIA'S FUNNIEST NIGERIAN NOLLYWOOD COMEDY MOVIE
Problems??? Get In Touch via: reporter[at]naijapals[dot]com
Drop your comment
Sorry, guests can not post comments
|
Register
Title:
Body
Comments on this video
Share URL:
Watch free hot Nigerian Nollywood Movies,Ghallywood Movies in English,Best African Cinema.



Click Here To See The Full Movie :



Other Related Movies :



:



:



African Movie, Nigerian Movie, Nollywood Comedy Movie



SUBSCRIBE TO OUR CHANNEL AT



Subscribe to the nollywoodbest NWB Channel for the best of Nollywood Movies. Like us or make your comments below.
People who like this video (0)
No one likes this video yet
Added on Monday, October 11th 2021, 12:00 AM
Related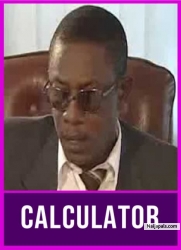 CALCULATOR
(FULL MOVIE)