Baba Dee - Stand4Road (Download + Lyrics)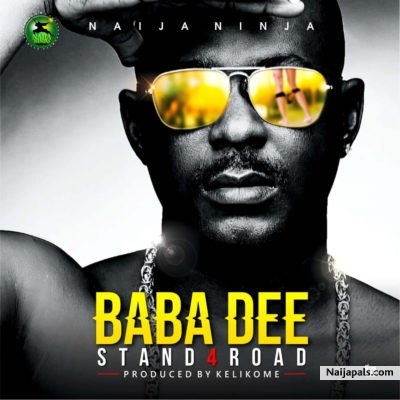 Multiple award-winning dancehall artist, Nigerian filmmaker, producer, director and Africa's music legend and Naija Ninja luminary, actor, producer and songwriter – Dare Fasasi a.k.a Baba Dee is no rocky to the reagge/dancehall panorama, the Naija Ninja act, is not keeping up with the trend but rather making loud declaration with his own style and pattern.
Baba Dee rides out with this catching kelikome produced tune titled "Stand4road" a reagge /dancehall assertion dedicated to the girl child. This tune promises to astound speakers, guaranteed rotation and airwaves
nationwide. Download, listen and share your thought below.
Add To My Profile
Download Song (3532)
No one likes this music yet
Naija Songs / Nigerian Music
Related

gumbody
by Baba Dee
Played 1739 times
---
Top Songs