Download Link:
*You can copy and share with all your friends
Embed Code:
Posted On:
14 Nov 11, 12:44 AM |
Contact or DMCA:
[email protected]
naijapals.com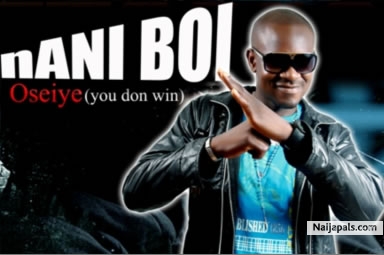 Here is another new bubbling act called Nani Boi. He is an author and Singer who has written quite a number of children development book and has an album to his name.These 2 singles are from his upcoming album both tracks were produced by Dekumzy who also produced 9 tracks in Brackets new Album Cupid Stories. Listen Up and Enjoy!
Rating:
3
/5 average , 1 ratings
Drop your comment
Register or login to write a comment
Title:
Body
Comments on this music