Download Link:
*You can copy and share with all your friends
Embed Code:
Posted On:
20 Apr 12, 09:59 AM |
Contact or DMCA:
[email protected]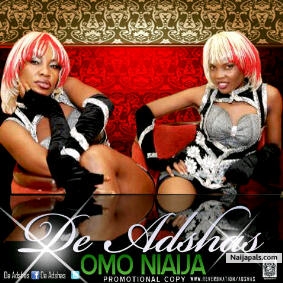 Meet "De Adshas", two beautiful, hot and sexy SISTERS. Popularly known for their hit single "IMA" in 2008. Enjoy this new hot single "OMO NAIJA" from their new yet to release album "Good Gals Gone Wild". This song is ILL... like something from Nicki Minaj and Rihanna. Enjoy!!!
Rating:
3
/5 average , 1 ratings
Drop your comment
Register or login to write a comment
Title:
Body
Comments on this music