PJ Show_NBL X Masterkraft _ @pjshow_nbl @masterkraft_ | 360nobsdegreess.com - Because Of U (With Lyrics)
1091 plays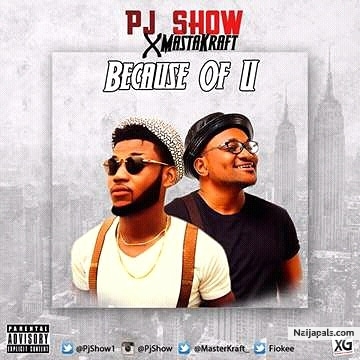 PJ Show_NBL X Masterkraft - Because Of U _ @pjshow_nbl @masterkraft_ | 360nobsdegreess.com
Just after long term musical break, the talented performing artiste PJ Show_NBL formally known by his music lovers as PJ Show finally unveils his fresh new collabo with the popular producer Masterkraft and this sort of Gospel tune is titled "BECAUSE OF U" Produced by Masterkraft, mixed and mastered by one of the fast growing producer and also a well talented act in the city of Pitakwa Hotice Exclüsive "THM" THE HIT MAKER. This is just the new beginning of good music, he said.
Listen And Download Below:-
This fresh tune drops officially later today. It's a joyful turn out has some of his true fans are already demanding for it on his Official WhatsApp account... Stay tuned as it drops officially today...
Add To My Profile
Watch Because Of U Music Video By PJ Show_NBL X Masterkraft _ @pjshow_nbl @masterkraft_ | 360nobsdegreess.com
Please pause audio player above before playing video below:
No one likes this music yet
Naija Songs / Nigerian Music
Related
Top Songs