Darey - The Way You Are (With Lyrics)
37624 plays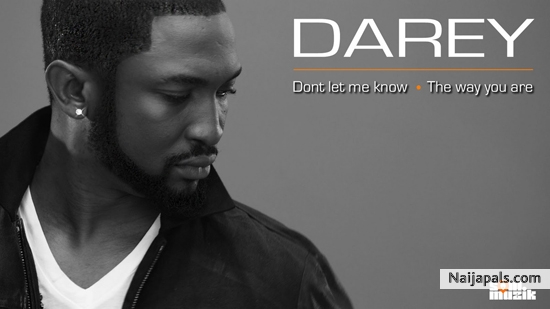 Darey is BACK!
After his scene stealing 'Undareyted' album with its numerous high budget videos and corresponding awards, Darey is back with an even more soulful sound.
Two singles have just been released from his yet-to-be-titled LP. The songs 'The Way You Are' & 'Don't Let Me Know' show two different sides of Darey.

'The Way You Are' is a fun party song but its got an empowering message. Darey encourages the ladies to love who they are because "You're a born star!" he says. The song's message is simple: what matters most is who you are - not the fancy clothes you wear, kind of car your drive, or what people say. So why not learn to embrace who you are.

'Don't Let Me Know' 'is an ode to a lover who he can't be with due to circumstances. It's the story of a man in love who still sits around, thinking about the love that once was; wondering what the other person is doing in their new found relationship. They love each other but yet circumstances keep them apart. He is asking a-thousand-and-one questions, yet wanting no answers. 'Does he make you smile; giggle like a child? Does he keep you warm? Is he weak or is he strong? Where did we go wrong?'

Both songs were written by Darey and Cobhams Asuquo and recorded at Soul Muzik Studios (SMS) in Abuja, Nigeria.