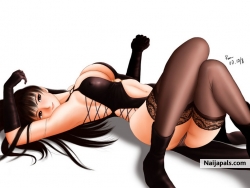 bigbonecrusher
You are not real but fake, an internet scammer/fraudster from Dakar, Senegal.
Sep. 23rd 05:10 AM 2011
You have no pinciples, you old goat whore. You call defrauding people or making false claim that you are in Germany when we know that you are a man and are in Dakar, Senegal, just to rip people off principles? Nothing will work for you as long as you continue to embark on criminal enterprise

My dear brothers and sisters on Naijapals, I want to warn you about serious internet criminals operating 419 frauds from Dakar, Senegal. They have up to a thousand fake profiles of girls in various postures. Young girls that claim to be in need of love or whose dead father left them millions of dollars in a foreign bank but are presently stuck in a refugee camp and need your help. It's all a big lie.
It is a scam to fleece people. There is a hardened criminal called Okwudili Nnamani who is heading this gang of internet criminals based in Dakar, Senegal and practising internet fraud against older people, usually in their late 30s to 50s.
He's parading himself as a reverend father Charles Kolo aka Rev. Chris David but all is a scam to make quick money. He pretends to be these girls and make love advances to you and promising to you her pictures. He will also ask you to reply directly to his email address. If you bite the hook, he is going to tell you a very big story and will ask for your help. He will ask you to phone him through someone's phone number and that he would love to hear your voice too. When you phone, he will then put one of his whores on the phone to speak with you to convince you that you are dealing with a woman who is madly in love with you. It's all a scam, a fraud to fleece or rip people off.
Some of his many fake Naijapals internet accounts with various pictures of these girls in various disguises are: Orizabel Bemba, faithgal, Baba Abraham aka babay44, Joymkiss, Lindababy50, lovelly123, or Haruni, jenifer4u, lifebaby aka Marey4love or Mary4wilson or Binta200, Baenitababy, Juane11, Ritalloveme, Lovekiss1, anni71, Monica_louis, Rosebless, favour , Babylove120, Sanicababy,Titolove, Nacekiss, Coleprinc, Plove00, saran123, etc. The list is endless.
Their latest strategy is to create fake accounts with alleged residence being either in Nigeria, UK, or USA or Germany. In fact, they can claim to be anywhere but it is all part of their fraudulent activities to deceive since Dakar, Senegal is becoming notorious as a hot-bed of internet criminals. They have duped or defrauded many Nigerians and English people already. So be warned!